Do you want your wedding to have a little extra sparkle? Many of our additional services are covered in our premium wedding DJ packages, such as diamond and platinum.
However, if you are on a budget and need a few additional items, these services are perfect to choose as a one-time purchase that will enhance your wedding reception.
Scroll down to view our stunning range of additional extras.
Giant Illuminated
L O V E Letters
Our giant illuminated L O V E individual letters provide a fabulous backdrop to your wedding reception. They come in two themes – rustic and LED – and are priced at £150.00 for a full set.
These letters are made of reclaimed wood, meaning that it is recycled, sustainable and eco-friendly. They are fitted with warm white bulbs to create a rustic effect, perfect for a warm and cosy wedding theme.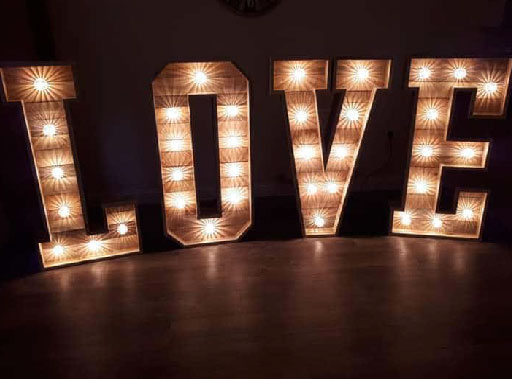 Our LED letters are vibrant and bright, perfect as a colourful backdrop to your reception. They are fitted with energy-saving LED bulbs that can be customised to your wedding colour theme.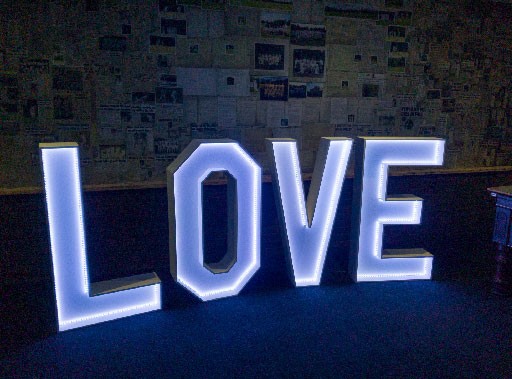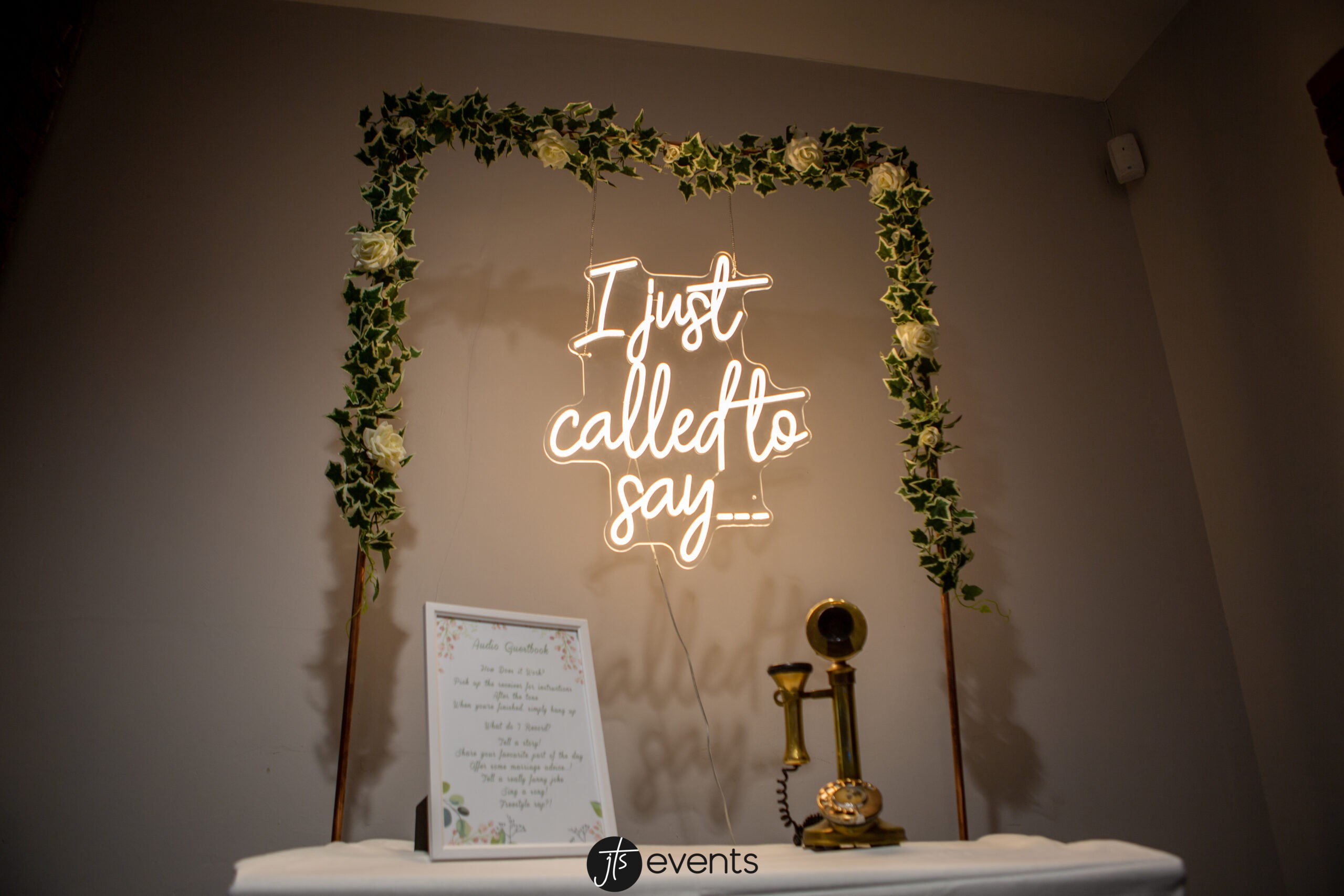 An awesome alternative guest book for your event allowing your guests to leave you personalised recorded messages for you to cherish forever.
Book for your next event for £199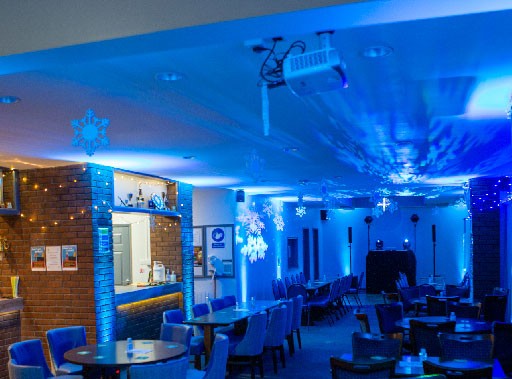 Venue Mood &
Up Lightning
Our pack of twelve mood and up lighting effects come in a range of customisable colours and options to choose from. They create a colourful and vibrant ambiance, the perfect lighting for DJ and disco settings.
Purchase a set of twelve for £200.00, or £175.00 if you buy our platinum all-day wedding package.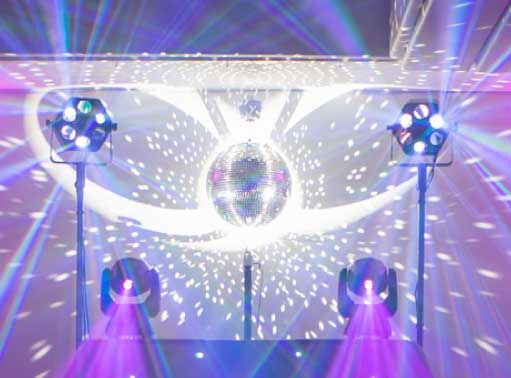 Is a disco really a disco without a mirror ball? Light up the room with our glittering suspended mirror ball. Lighting effects will be magnified by the mirror ball, creating the perfect party environment.
Purchase one ball for £75.00, or two for just £125.00.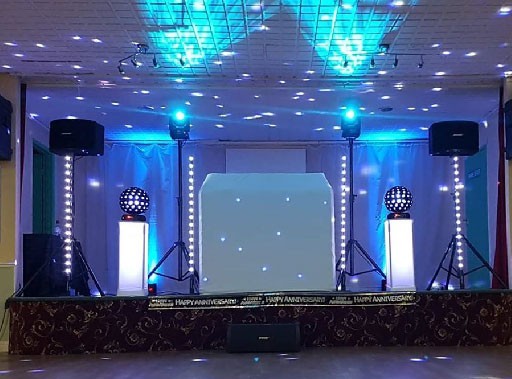 Every wedding event needs reliable PA system. With JTS Events, you can hire our high-performance PA system for just £75.00, perfect if you are on a budget.
Our PA system comes with one loudspeaker, a microphone, microphone stand, and a tablet with music included.
L O V E Letters: Rustic or LED
Venue Mood and Up Lighting
Illuminated Mirror Ball
Confetti Cannon
PA System Hire
Audio Guest Book
£150.00
£200.00
(£175.00 if purchased with premium DJ package)
£75.00 (one ball)
£125.00 (two balls)
£120.00
£75.00
£199.00
All our additional services can be purchased separately to accommodate your needs. Many of these items can also be found in our premium diamond and platinum wedding DJ packages. Should you choose to purchase a premium package, you can save money on these additional items!
Take advantage of these brilliant deals now!
Contact us for more information or to make a purchase.
At JTS Events, we provide high-quality products and outstanding service. But don't just take our word for it; see what our customers have to say!
Holiday Inn Corby - Kettering A43
We had Nick DJ at our wedding in 2016. Everything went amazing and we were more than happy with the service that we had. Nick was professional, accommodating and had the dance floor full with his fantastic and varied music. We would recommend Nick for your function- 5 stars from us 🙂
Lee & Emma Bell
Holiday Inn – Peterborough west
I would like to say a massive thank you to Nick and the team for saving my big day at the last minute after being let down a week before my wedding.
Your service was absolutely fantastic you made my guest and everyone else feel welcome you was very helpful too thank you for such a great experience and for the beautiful book afterwards defo will be booking again in the near future for birthdays and other events with you 10 out of 10 for your service
Stephen & Claire Reay
West Glebe Park Pavilion
They were very professional, friendly and helpful. They couldn't do more to help me leading up to and on the night. They were very polite to all of our guests. I would recommend them to everyone! A very good price too.
Thank you so much!
Erin Pryce
Grampian Club Corby
We hired JTS Events for their magic mirror for our wedding reception, Nick was professional, on time and couldn't help enough as it was during covid, everyone enjoyed the magic mirror and we got a photo album with everyone's photos in and a USB stick with all photos on, I would highly recommend JTS events and will definitely be using them again, thank you
Lindsay & Heath
Grampian Club Corby
Nick came and did my daughters 30th birthday party, we had the magic mirror, such great fun, very professional took care of all of the guests even the children. The personalised album was fantastic... I would highly recommend them.
Muriel Sims
Great Oakley Cricket Club
We used JTS Events to provide music entertainment and assist with the planning of our wedding reception. Nick was absolutely fantastic from start to finish. He went above and beyond to make sure our special day went as smoothly as possible. Nick assisted with all of the organising of the venue and took time out of his busy schedule to decorate the venue for us before our special day. He then worked non stop all day along with the staff at the venue to make sure all the guests were happy.
If you are looking for a DJ or an Events Planner for a party or wedding, then look no further and contact Nick at JTS Events.
Luke & Nicole Hall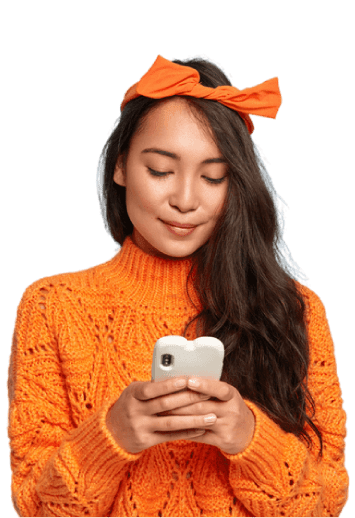 Are you ready to create long-lasting memories? Get in touch with us using the form below and we will make your event sparkle.